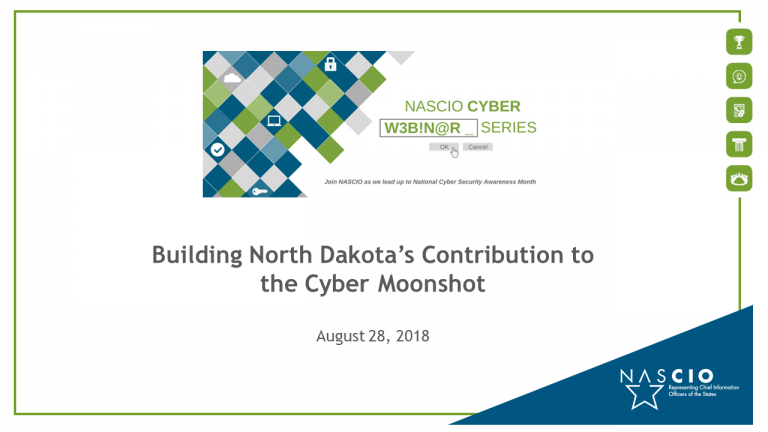 Building North Dakota's Contribution to the Cyber Moonshot
The State of North Dakota sees the safety of the Internet and our citizens' information as absolutely essential to our collective future. During this webinar, Shawn Riley expounded on how the North Dakota approach to cyber across their educational systems and workforce organizations will be accomplished and details of execution as North Dakota contributes to the cyber moonshot.
Click here for the full slide deck from the webinar.