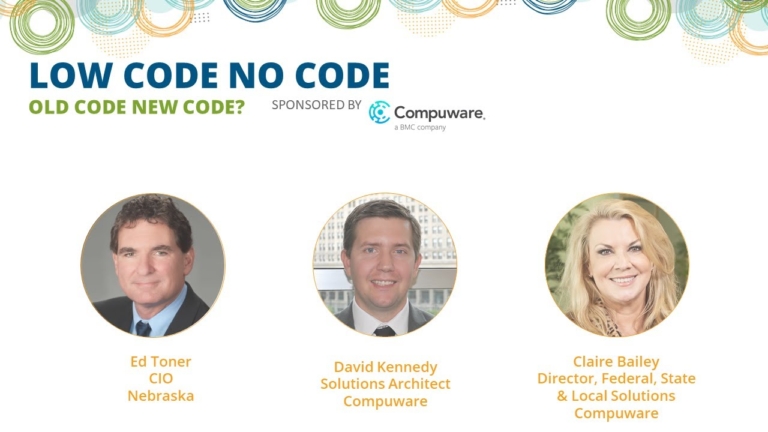 Deep Dive Session: Low Code/No Code Development
Low Code No Code – Old Code New Code?
In the recent NASCIO CIO 2020 Survey, 1/3 of the state CIOS indicated Low Code No Code solutions as one of the top emerging technologies. That sounds great, but how do you leverage these emerging technologies and gain cost efficiencies with your existing platforms from mainframe to distributed services?  DevOps maturity is a challenge for many organizations. The imperative to deliver apps faster with fewer defects has proven to be difficult. According to Gartner, by 2024, three-quarters of large enterprises will be using at least four low-code development tools for both IT application development and citizen development initiatives. The advancement and popularity of low-code application platforms (LCAP) promises to offer productivity gains for DevOps and test automation practitioners. In this session, you will gain insight on the impact of low-code/no-code on DevOps in the enterprise – Skillsets needed for successful LCAP implementation – The reality of low-code/no-code for test automation in DevOps.