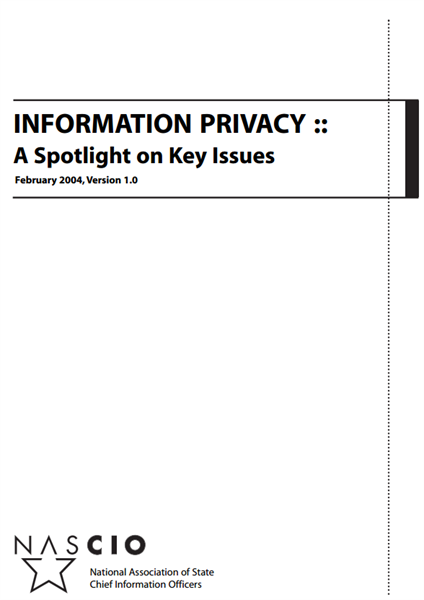 Information Privacy: A Spotlight on Key Issues
NASCIO is pleased to announce the release of its newest publication, Information Privacy: A Spotlight on Key Issues. This publication, produced by the Privacy committee, serves as a resource for states developing privacy policies that protect citizen information and are compliant with federal and state legal requirements. This publication highlights key issues in the following areas of privacy: Children's Information, Drivers' Information, Health Information, Financial Information, Education Information, Social Security Numbers, Homeland Security-Related Information, Website Privacy Policies, and Government Data Matching Activities and Agreements.
In addition, the publication includes state examples for many of these areas of information privacy, an overview of recent privacy events at the federal level and a glossary of privacy related terms.