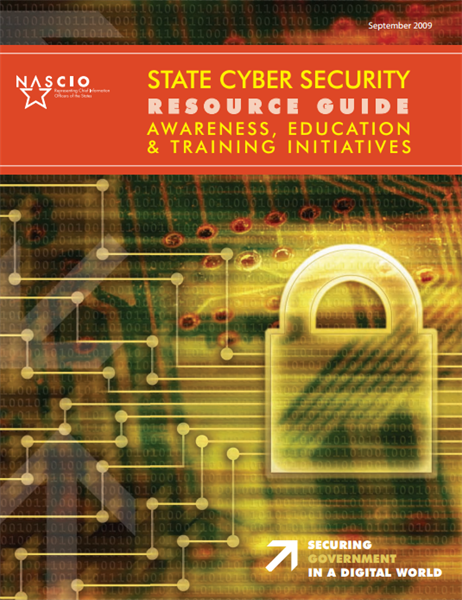 Resource Guide for State Cyber Security Awareness, Education, and Training Initiatives
For the observance of the sixth annual National Cyber Security Awareness Month, NASCIO has created a Resource Guide of examples of state awareness programs and initiatives. The compendium augments previously gathered information with data from a just-completed, short survey of state CISOs. It includes links to state security awareness pages, contact information for state CISOs, and information describing cyber security awareness, training, and education initiatives that target four categories: Executives/Elected Officials; Citizens; State Workers; and IT Security Personnel.
The Resource Guide is a work-in-progress that should provide a valuable reference resource for Cyber Security Awareness Month, as well as the ongoing planning of security awareness and training efforts state programs may undertake thereafter.