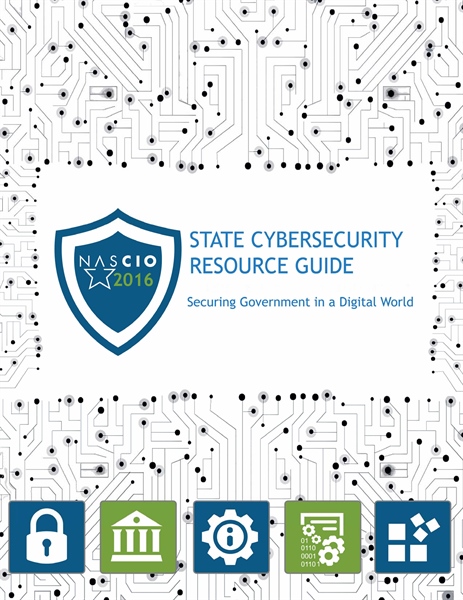 State Cybersecurity Resource Guide
The National Association of State Chief Information Officers (NASCIO) supports National Cybersecurity
Awareness Month, now in its 13th year. State CIOs and the programs they administer have supported
cybersecurity awareness month from its inception, and states address IT security and privacy awareness,
education, and training on a year-round basis.
For the 2016 observance, NASCIO has updated its Resource Guide for State Cybersecurity Awareness, Education, and Training Initiatives. This guide includes:
Updated information on state awareness programs, initiatives and best-practice information;

Contact information for state chief information security officers (CISOs);

Hyperlinks to state security and security awareness pages; and

Information describing cybersecurity awareness, training, and education initiatives.
The Resource Guide is a working document that should prove a valuable resource for Cybersecurity Awareness Month, as well as the ongoing planning of security awareness and training efforts state programs may undertake thereafter.