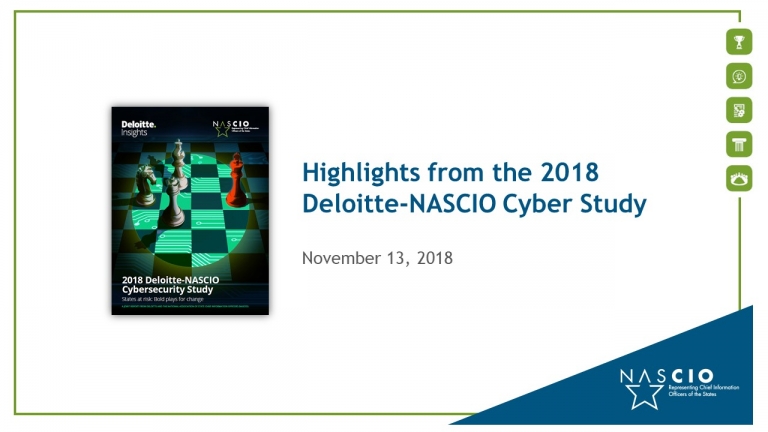 Highlights from the 2018 Deloitte-NASCIO Cyber Study
The 2018 Deloitte-NASCIO Cyber Study, the 5th biennial study, has been referred to as the most "comprehensive study of state-level cybersecurity spending" (White House FY19 Budget Request). The 2018 study, in which all 50 state CISOs participated, highlights perspectives and insights surrounding cybersecurity from state CISOs.
This webinar highlighted the study's three bold plays, which are recommendations for state CISOs and CIOs to disrupt the status quo, and data from this year's study on state cybersecurity budgets, talent and cyber threats.
Click here to see the full slide deck from the webinar.