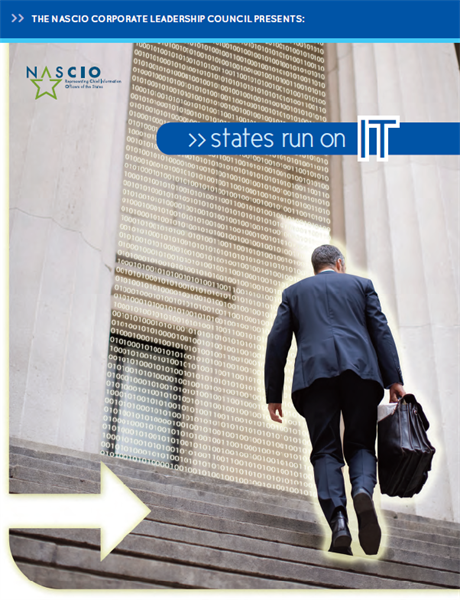 NASCIO and its Corporate Leadership Council collaborated to create "States Run on IT".
A fresh look at the computing environment and technical infrastructure will help state government better serve 21st century citizens. Citizens demand mobile, responsive, and technology-enabled government services that are delivered as conveniently as online banking or shopping. The most effective and efficient businesses work at the speed of information and the best governments should too. Does yours?
This document is intended to start a dialogue.
Use it to introduce the topic to newly elected or appointed officials.
Leave it as a take away when you meet with IT funding decision makers.
Use it to help us carry a consistent message to public sector leaders.