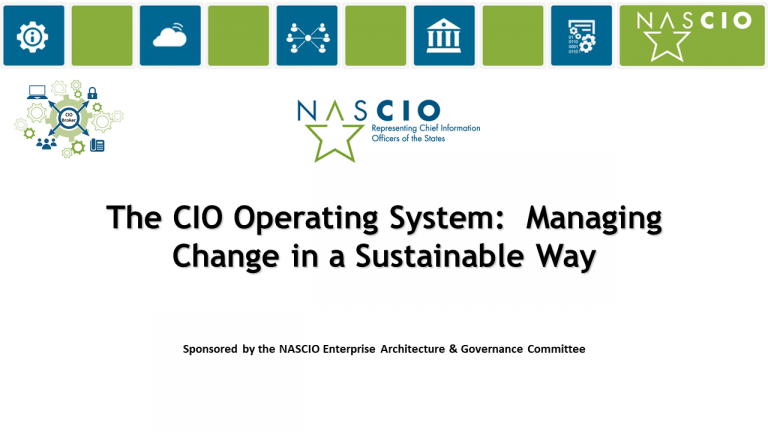 The CIO Operating System: Managing Change in a Sustainable Way
This webinar presents the basics concepts of multisourcing and the "New State CIO Operating Model." The presentation covers an overview of the NASCIO Multisourcing Initiative which began in January of 2018 in partnership with Integris Applied, Inc. The framework and the maturity model that are being employed as major references throughout the project are presented and explained.
The project workplan includes a survey to be completed by each state and territory, and will be distributed in September 2018. This webinar provides background on the new State CIO Operating Model for those completing the survey. Preliminary results from the survey will be presented at the NASCIO 2018 Annual Conference.
Click here for the full slide deck from the webinar.