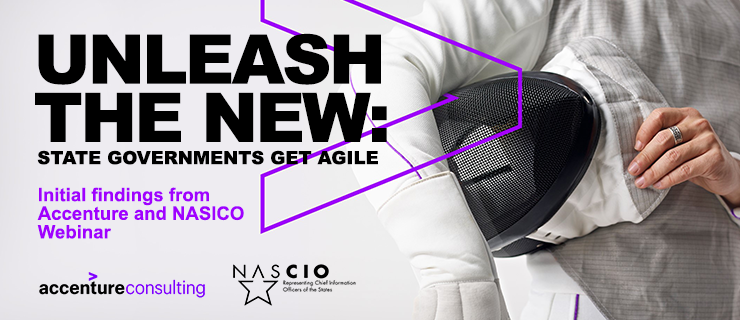 Unleash the New: State Governments Get Agile Initial Findings
Amid so much talk about Agile implementation methodologies, how many state governments are walking the walk? What are their main drivers and benefits of adopting Agile? And, what are some of the biggest barriers to making it work? Join this webinar to get answers to those questions and more—all based on the findings of a recent study by NASCIO and Accenture.
Click here for the full slide deck from the webinar.