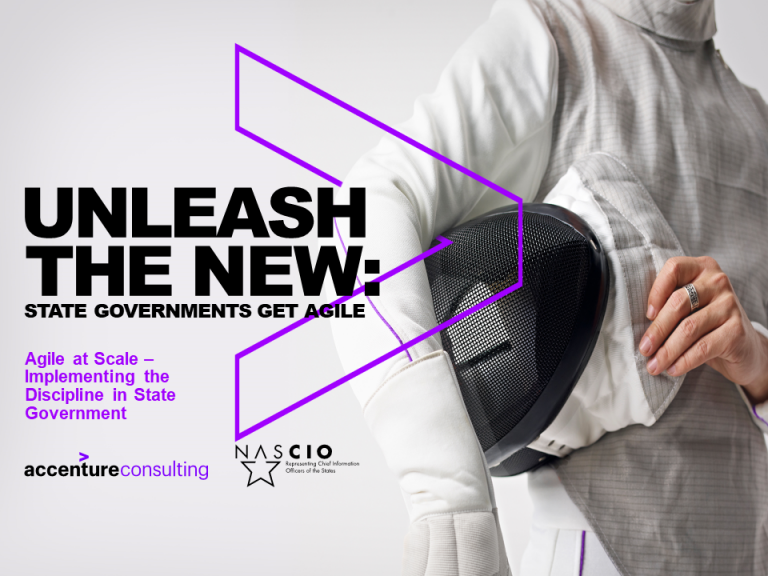 Unleash the New: State Governments Get Agile
Agile is changing the game for state governments. To explore the implications and opportunities, Accenture and the National Association of State Chief Information Officers (NASCIO) are partnering on multifaceted research. Drawing from the public and private sectors, the research reveals a comprehensive perspective on the role of Agile within state government.
Findings of the first phase of research shed light on why state governments are using agile. Where and how they're applying it within their enterprises – and the barriers to agile that they're working to overcome. These initial findings were released and discussed at the 2017 NASCIO Midyear Conference.
Click here to download the slides (PDF)
In the next phase, Accenture and NASCIO will conduct a series of interviews aimed at identifying best practices and lessons learned around agile implementation.
Stay in touch: Full research results will be available at NASCIO's Annual Conference, October 1-4, 2017 in Austin, Texas.