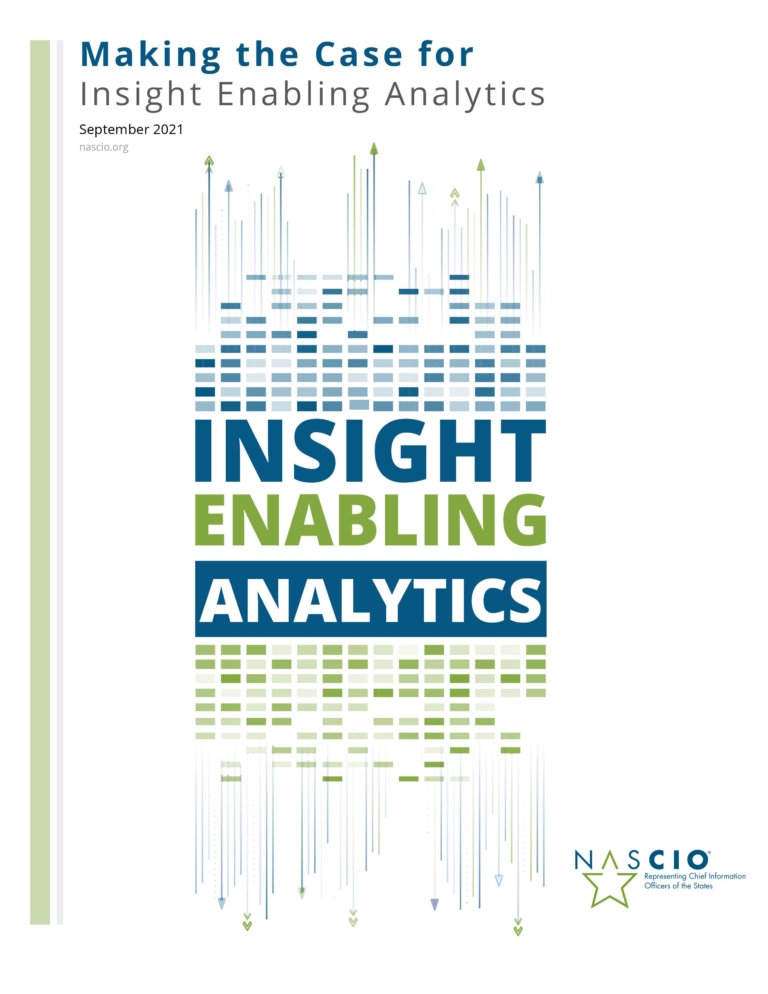 Making the Case for Insight Enabling Analytics
The complexities as well as the shear volume of information that are rushing toward state government decision makers is overwhelming.  And the importance and responsibility for making the right decisions  is also at an all time high.  Decisions bring outcomes on citizens.  Those outcomes must be the intended outcomes that ensure citizens are protected and their lives are made better through policy and program decisions by the elected representatives citizens put in place.
Analytics must be insight enabling analytics to ensure decisions makers have access to necessary and relevant data and information, and the capabilities to effectively draw conclusions that lead to competent decisions.
We make the case for analytics and present questions for state government decision makers.  We also present a list of recommendations for effectively establishing an enterprise capability in analytics.  This report builds on our series on analytics "Do You Think? or Do You Know?".