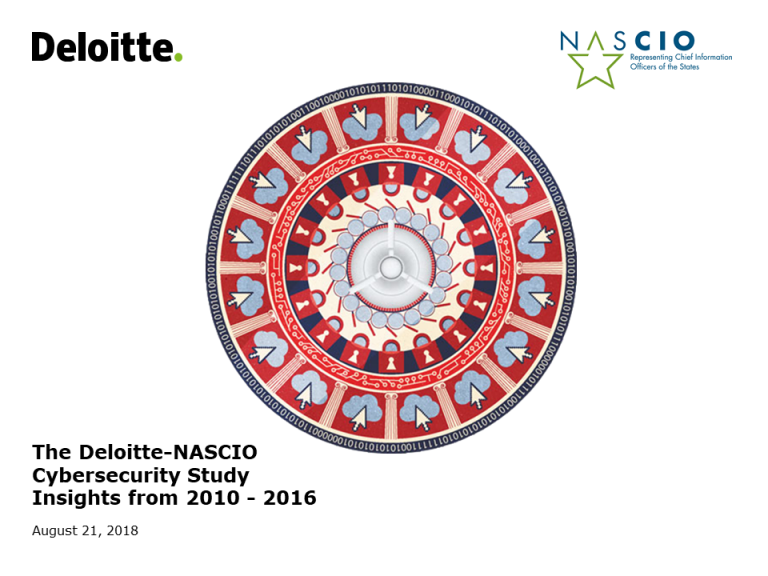 State of Cyber: A Roadtrip Through Where We've Been and Where We're Going
The 2018 Deloitte-NASCIO Cybersecurity Study will be the 5th of its kind. Listen to this webinar to learn about what has changed since the survey was released in 2010 and get a sneak peek at the 2018 survey.
Click here for the full slide deck from the webinar.