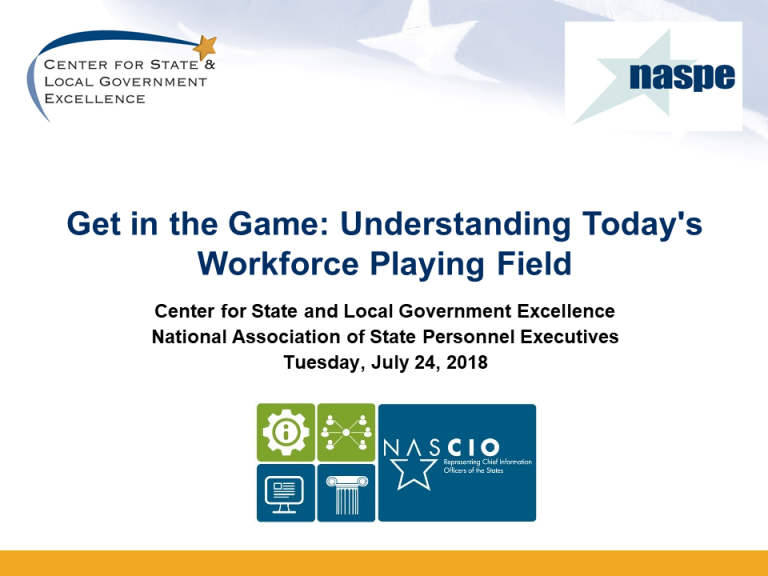 Get in the Game: Understanding Today's Workforce Playing Field
Some states are offering flexible work hours, employee development and training, wellness programs and paid family leave to compete with the private sector and rightfully stand on their own in the recruitment and retention workforce game. And still, other states lag behind. We heard from Gerald Young, Senior Research Associate of the Center for State and Local Government Excellence, and Leslie Scott, Executive Director of the National Association of State Personnel Executives (NASPE), on a look at where state government workforce has been and where it might go.
Click here for the full slide deck from the webinar.