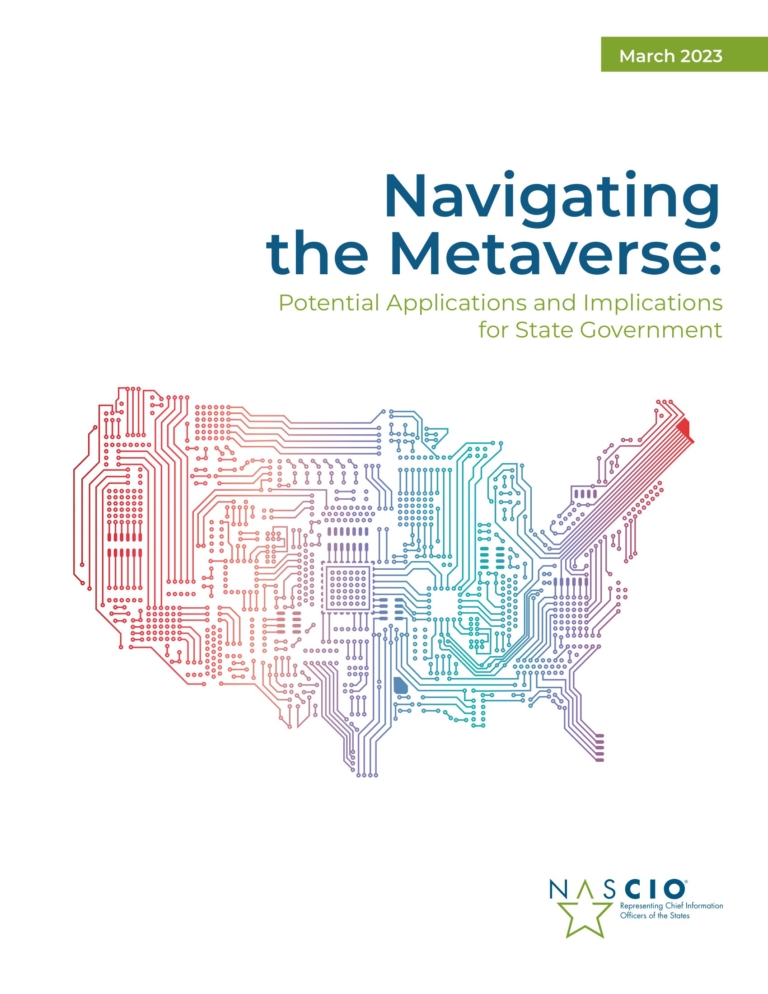 Navigating the Metaverse: Potential Applications and Implications for State Government
Today, more than ever before, citizens are able to remotely access state government services. With an increasing emphasis on digital government services in the wake of the COVID-19 pandemic, states are providing more opportunities for citizens to conduct government business without standing in line or searching for parking. With the click of a mouse or tap on a smart phone we can renew our driver's license, apply for benefits or request a birth certificate. While convenient, these activities lack human interaction and can become frustrating when you have a unique situation and can't find an answer. But what if we could bring back the positive side of the human interaction that we have lost, but still do all of this from home or the office? Enter the metaverse in state government.
This publication from NASCIO highlights some use cases for how states are using metaverse adjacent technologies such as virtual and augmented reality and explores some potential uses cases applying the metaverse to state government. The publication also highlights steps that states should consider before applying the metaverse to state government.