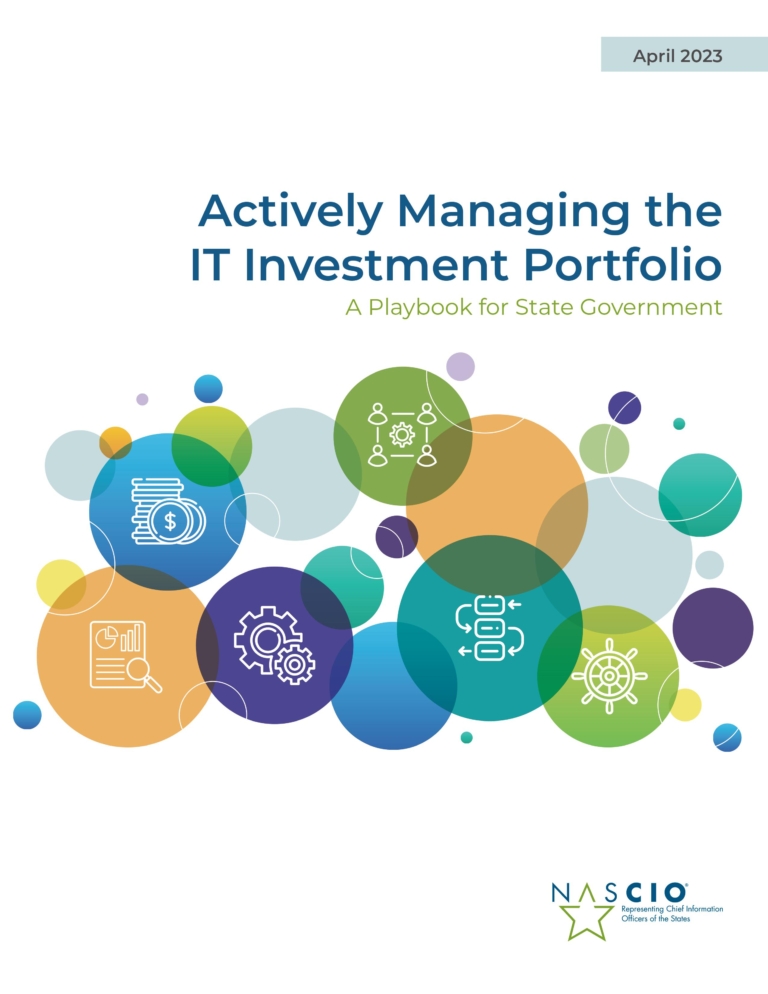 Actively Managing the IT Investment Portfolio: A Playbook for State Government
This report is a retrospective recap of state approaches to state government enterprise portfolio management. The operating disciplines employed in four states are presented.  These include the Commonwealth of Virginia, the state of Washington, the state of Illinois and the state of Maryland.  Each state presented different aspects of enterprise portfolio management as well as reinforcing the importance of supporting disciplines in investment management, enterprise architecture and customer experience.
Six plays are presented as essential plays for initiating and sustaining an enterprise portfolio management discipline.