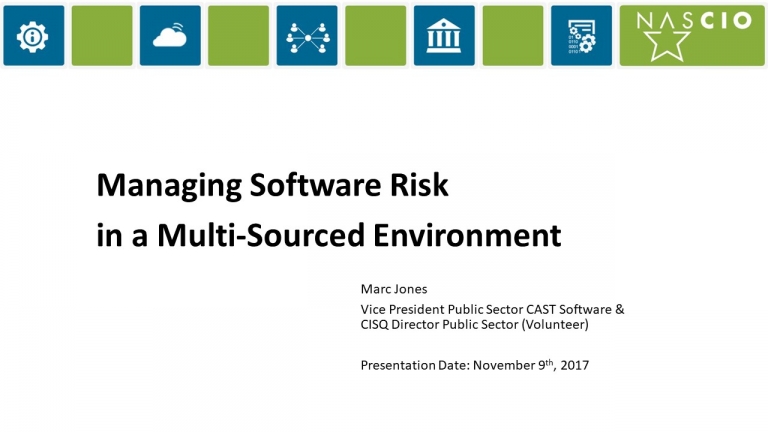 Managing Software Risk in a Multi-Sourced Environment
This webinar focused on business related software risk.  This is the risk that organizations face that is inherent in systems and applications.  There are three levels of risk associated with the structure of systems.  They include the system level, the technology level and the code level.  In this webinar, we explored the magnitude of risk attributable to each of these layers.
Systems and applications in the 21st Century enterprise are highly complex involving many layers and components, technologies, languages.  All of this complexity creates risk.  Add to this the advent of cloud, mobile, and new approaches to development such as agile and we find mission critical business processes are supported by highly complex portfolio of technology and development that must be orchestrated by an overall architecture.
We explored what can be done about managing this complexity and the inherent risk that accompanies it. You will learn about the Consortium for IT Software Quality (CISQ) and recent legislation that demonstrates the importance government is placing on this type of risk at the federal and state level.
Click here for the full slide deck from the webinar.