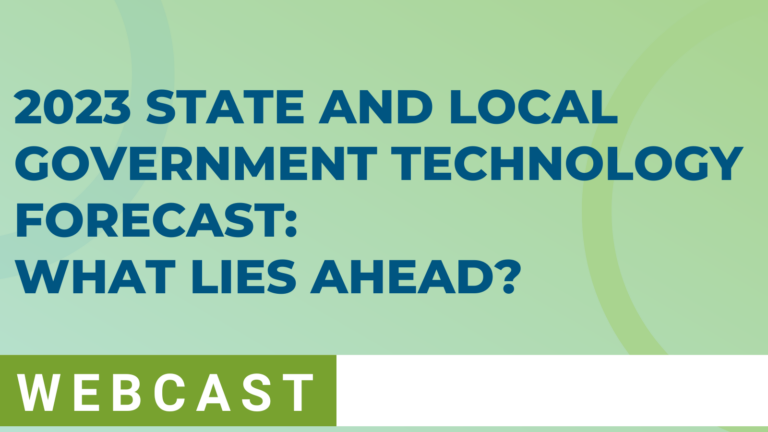 2023 State and Local Government Tech Forecast: What Lies Ahead?
This annual program, presented by NASCIO and Public Technology Institute, provides an overview of the technology issues that will be impacting state and local governments in the coming year.
We take a brief look at the initial outcomes – and possible lessons learned – from some of the federal grant programs for cyber and broadband and infrastructure investment, and then turn our focus to exploring the strategic opportunities and operational priorities for state and local IT in 2023.